Welcome to the Acton Boxborough Colorguard Page!
The group is open to students in grades 7 to 12.  The colorguard competes both locally and regionally in the New England Scholastic Band Association Circuit and also competes in the Winterguard International Circuit at our New England Regional.  Rehearsals are important and crucial to the teams success.  Our normal schedule is Tuesday and Thursday Evenings with our Saturdays being light through the Marching Band Season. Saturdays are crucial during the Winter Season as we compete and travel to other schools to compete against teams in the Scholastic A Class.
Please see schedule for details
.
John Pacheco – Director
I have been with the Acton Boxborough Colorguard now for 6 years. This is my first year as Director of the Ensemble. I have spent several years in different schools systems teaching marching band and colorguard programs. I graduated from Joseph Case High School in Swansea Ma in 2000. There I was involved in all music ensembles and was Co Drum Major of the Marching for my junior and senior year. I was also involved in the Case Classic Illusions Winterguard my junior year. From High School, I attended the University of Massachusetts at Amherst for 5 years. I started in the horn line of the UMMB and then moved into the color guard my 3rd year. I was fortunate enough to travel to Bands of America Grand Championships twice and march in an inaugural parade. In 2003 I was also in the color guard of the 2003 Finalist Drum Corp, Spirit of Atlanta. I also joined an independent winterguard St. John's of Beverly. I spent 4 seasons with the group. We were Independent Open Bronze Medalists in our 2004 Season. I was teaching the St. John's B Colorguard during my 3rd year in the World Class Team of the group. I then went on to teach at Wakefield High School for a year during their marching band season. After that my teaching career included teaching both the Stoughton High School Colorguard and the Tewksbury Memorial High School Colorguard. At this time I was Visual Designer for the Tewksbury Marching Band. I spent two years at both of these organizations. I then marched again in Independent World Class and then marched with the DCA Drum Corps Connecticut Hurricanes.
Nicole Brussard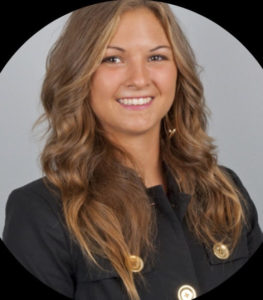 I have been performing in the color guard activity for the last 10 years. I started out at Salem Blue at Salem High School in Salem, NH. Since then I have competed with Blessed Sacrament World in Winter Guard International (WGI) and The Cadets Drum and Bugle Corps in Drum Corps International (DCI). I received a silver medal in 2009 with Salem Blue at WGI independent A class championships, I received a bronze medal in 2013 at DCI World championships with The Cadets, and I received a bronze medal in 2017 with Blessed Sacrament at WGI World class championships. I have taught at Salem High school in Salem MA, taught clinics for Salem Blue and Arbella Independent, and I currently teach at Acton-Boxborough and Wakefield Memorial High School. I work full time for Biogen in Cambridge Massachusetts. I very much enjoy enhancing students' skill sets so that they may get as much out of this activity as I do. I am currently still performing with Blessed Sacrament World at WGI.
Important Links: